Recipe: Easy Monkey bread
Or:
This is why I am fat
By now you have probably realized that Saturdays are not for eating cereal in my house, Saturdays are for channeling your inner Mary Berry. 
Today, I am happy to share with you a recipe for Easy Monkey Bread. As always, you can find the printable version here.
Ingredients
1/2 cup or 100 grams sugar
1 cup or 200 grams brown sugar
3 table spoons powdered cinnamon
Either biscuit dough or petit pains dough, 2 tins
2/3 cup or 150 grams of butter
Tools
How to Make it
Preheat your oven to 350F/185C.
Cut the biscuits in four using a pizza cutter or knife. Because it is Saturday, you may be wearing your Harry Potter onesie, like me.
Pour one third of the sugar and cinnamon in a bowl. Add some of the dough and mix. 
Add more dough and cinnamon sugar and mix again. Do this until all dough pieces are covered nicely.
Butter your Bundt pan.
In a small sauce pan, heat brown sugar and butter to a nice caramel. If any sugar does not dissolve, it is no drama because the heat from the oven will help. However, try to mix as thoroughly as possible.
Pour a little of the caramel into the Bundt pan before you add the dough. Add the dough to the pan, filling gaps where you can. Pour the rest of the caramel slowly over the dough, making sure you cover every part.
Place in oven for 30 minutes. The dough will puff, so don't overfill your pan!
Be careful; the pan is hot. Place a plate on top of it and carefully turn upside down. If you want, you can drain some of the leftover caramel now. 
Remove the pan and DIG IN. We like to use a little bit of condensed milk as dip…
So, what do you think? And what does Mary think?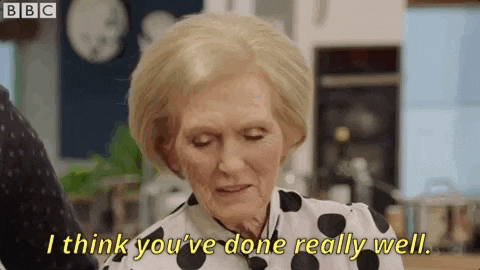 Aww, thanks!
Nenna